Website designed and maintained by the Portsmouth Music Experience.
Back

Visitors to the Rock Shots exhibition preview evening, Tuesday, 14th April.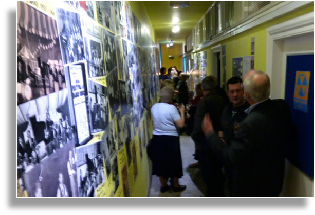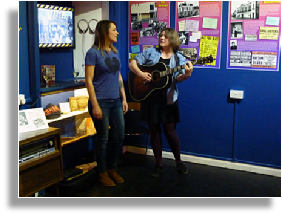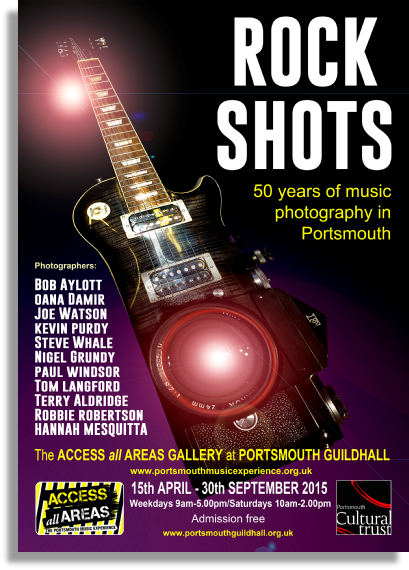 The Rock Shots exhibition.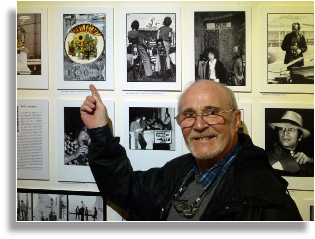 Phil Shulman, one of the three Shulman brothers in 1960s Portsmouth band Simon Dupree & the Big Sound, later to reform as Gentle Giant, was pleased to find a photo of GG's bass drum skin; Phil had painted the design back in 1970! The photograph was taken by Nigel Grundy at the pop festival held at the Tipner Greyhound Stadium in 1970.
Singer/song writer Kelly Kemp has roots
in UK Punk Rock and toured all over Europe. Kelly is currently recording her debut LP at Darlington Studios but took time out to play a floor spot to an appreciative preview evening audience.
Photographs of local and national bands playing at venues in Portsmouth during the last 50 years.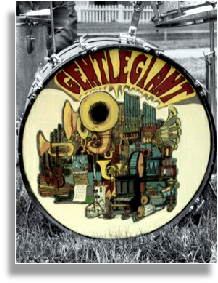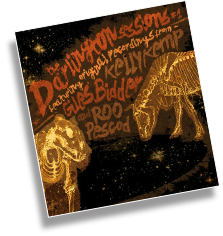 That's Solent News TV at the preview.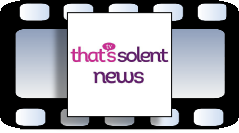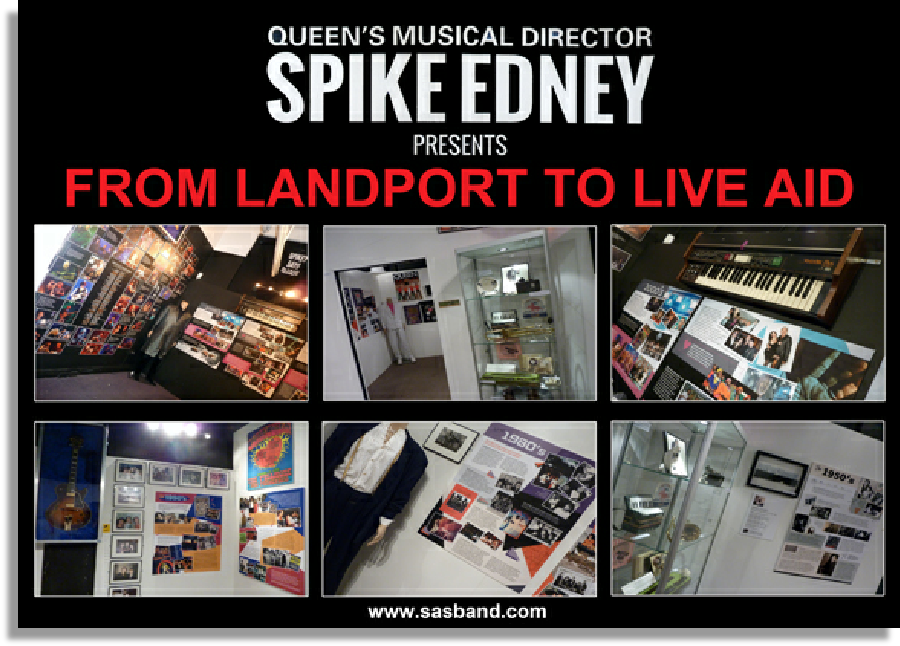 This exhibition charts Portsmouth musician Spike Edney's progress from his first band in the 1960s, to his work with the Boomtown Rats, Duran Duran; his 30 year association with Queen, plus the launch of his own all-star band, the SAS Band and more. This fascinating display across three rooms reveals many unseen items from his personal archive of rock memorabilia and tells his story in his own words.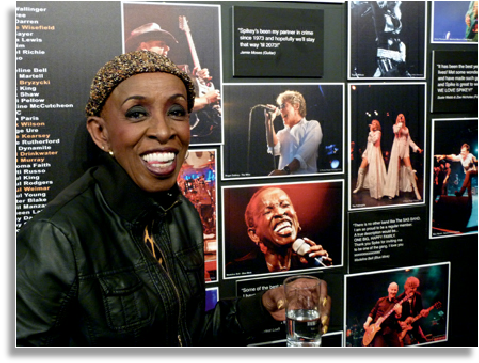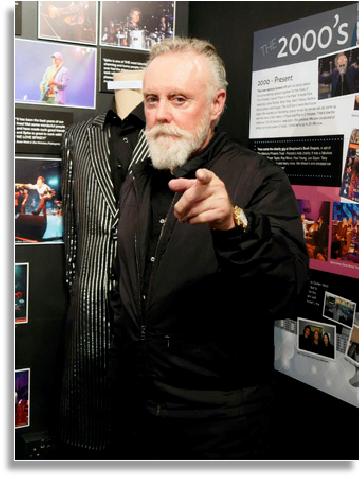 Above: Singer Madeline Bell and left: Queen's drummer Roger Taylor visiting the Spike Edney exhibition at the Portsmouth Music Experience.
The Spike Edney exhibition is open until the end of April 2016.
Courtesy of the Caravan Gallery.